Visiting Yangshuo and the surrounding area

The scenery around Yangshuo, where the clear and clean waters of the Li River gently flow among the sublimely beautiful karst mountains, has inspired generations of painters and poets.
Long Tou Shan school is located on a hill overlooking the Li River and surrounded by orchards.  In some days and seasons the farmers come to tend their orchards.  The area around the school is very quiet, and often the only sounds you hear are voices drifting up from villages along the Li, or the hum of riverboats plying the tourist route from Guilin to Yangshuo around mid-day.  The village of Pingling is about a kilometer away, and Yangshuo is ten kilometers away.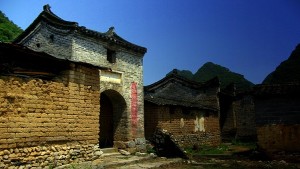 Pingling village and the area immediately around Long Tou Shan school is a traditional farming community, where water buffalo are found every day in the fields or cooling down in a pond. Rice fields fill the valley floor and many traditional yellow brick homes stand in the village.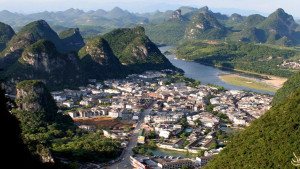 The nearby town of Yangshuo, once a quiet haven visited only as a day trip by river from Guilin, has now become a tourist attraction all by itself. It offers all kinds of food (Western and Chinese), bars, tea shops, full-service banks, and everything visitors might need. Yangshuo is about twenty minutes away from the school by bicycle, or ten minutes by motorbike.
Also available in Yangshuo are many activities, including:
Explorations of the numerous caves in the area

Tradtional Massage

Language, calligraphy, and painting lessons

Cormorant fishing, traditional fishing using birds on the Li River at night

The spectacular light show, Liu San Jie, by famous director Zhang Yimou

Bamboo rafting

Rock climbing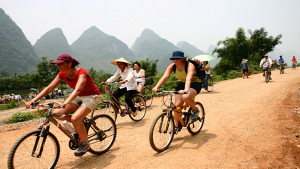 Also, throughout the whole area around the school are endless opportunities for hiking, cycling, climbing and swimming.
For a more comprhensive review of the activities available in the area go to: Yangshuo Insider